Custom Plastic Bottle Manufacturer
We are a leading plastic bottle/container manufacturer based in the UK and have been established blow moulder for over 45 years. We specialise in the manufacture of HDPE/LDPE and Poly Propylene bottle/containers up to 2 litres in capacity. We produce an existing range of bottle from our own moulds and also produce bottles from customer owned moulds. We can also offer a labelling process for some of the bottles in our range (please call for details).
Our customers come from a varied set of industries. Some are large corporates whilst others are much smaller entities. We often work with customers who are just starting out and benefit from our design service and our flexibility in lower order quantities. All of our customers however, receive the same high level of service regardless of size.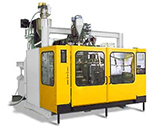 Product Range
We offer a comprehensive range of bottles from our own moulds. These can be viewed by clicking here. These can be made to order in a colour of your choice. We also hold stock in our very popular, high quality 38mm neck range of bottles. This range is available from as small as 75ml through to 2 litres in capacity (all taking the same size closure). We can supply closures for other ranges of bottles in our range.
| | |
| --- | --- |
| | Click here to see new products recently introduced into our range |

Custom Bottle Design Service
If you are starting a new project, or looking to differentiate your product in the marketplace, we can help you with our custom design service. From our extensive experience in the field of blow moulding, we can assist in the design to ensure you get the quality product you are looking for. We also offer very competitive pricing for mould production (tooling).
Looking to switch manufacturers?
If you have existing moulds and are looking to change manufacturer, it is not as difficult as you might think to change suppliers. Often this can be achieved without any changes to your moulds. If this is of interest, please call us on 01322 383800.