Services
Custom Bottle Design
With over 45 years experience in bottle/container design, we can help you design your product to perfectly fit your requirements. Custom mould manufacturing usually takes between 6 – 8 weeks from the sign off of drawings.
Drawing Stage
You don't need to supply us with a detailed technical drawing; we can work with a mere hand sketch as a starting point if required. We will then produce detailed technical drawings for sign off. Upon request, it is possible to have a model produced prior to the production of mould making (tooling).
Tooling
Once the drawings signed off, the manufacture of the mould takes place. After completion, there is usually a further week involved in fine-tuning before the production of sample bottles are dispatched.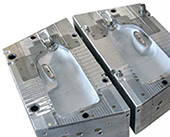 Labelling
We are able to label (front and back) flat-sided bottles during the bottle production process. This saves out customers a significant amount of time and effort and cost. If this is a service you require for your bottles, please call us form more details.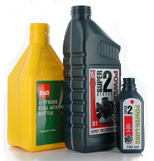 Printing
We also offer a silk screen-printing service if required as an alternative to labelling. We are also able to assist with the production of artwork.